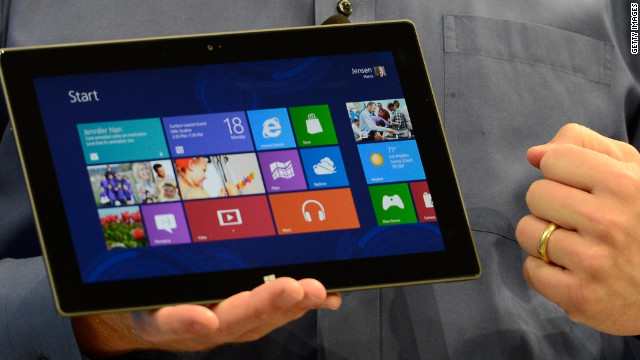 If you haven't already heard, yesterday Microsoft revealed in its #microsoftannouncement The Surface Tablet. A tablet that was clearly meant to compete with IPAD. CNN writer Doug Gross In his article, 5 Ways Microsoft's Surface may be better than an Ipad,says, "Monday, the software company clearly had one ultimate goal: to make a tablet that's better than the iPad.
The article goes on to mention the 5 reasons that the Surface tablet may have surpassed the Ipad, among them, The Surface's: keyboard, size, power, USB Ports and Xbox SmartGlass.
Similarly, Gizmodo writer, Jesus Diaz, in his article, "Microsoft Surface Just Made the MacBook Air and the iPad Look Obsolete" says, "Surface just bumped the MacBook Air and the iPad to the back seat."
The article goes on to explain the principles of good design and how The Surface meets them.
So what do you think- is Microsoft's Surface the coolest gadget of them all? At least thus far.